When it comes to custom jewelry, local design made in specific countries and areas offer a unique one-of-a-kind twist. Bali, Indonesia is one such place where tradition and creativity come together. In their culture, jewelry has a big role, especially in the art of gold-making.
Why Bali is a Hotspot for Good Trinkets
If you are tired of off-the-counter jewelry designs, you may want to explore jewelers of Bali and see what piece may resonate with you. Here, we'll delve into the art and craft of jewelry making as only the artisans of Bali are known for.
5 Questions to Ask When Shopping for Jewelry in Indonesia
It may be the nature scene or the sweeping oceans waves of Bali that first comes to mind when you hear of this island paradise. But on this island, one can find a diverse range of jewelry styles. Some may have been inspired by the natural aspects of the island. Others may come straight from the inspired creative minds of the jewelers and smiths in the area.
If it is your first time to go to Bali, one good souvenir to take home for yourself or your loved ones would be handmade artisanal jewelry pieces.
What jewelry is Bali known for?
It's impossible to not know where Bali is. It is located in Indonesia, a small island that has become a creative hotspot for artists who love working with metals to create beautiful pieces using traditional methods.
For one-off jewelry hunters, the biggest question that is usually asked is the uniqueness of the pieces from a specific location. Since Bali evokes a very traditional yet culture-rich image, some expect that the jewelry pieces from this region will have the same aura.
In a sense, this is correct. Bali artists, like others, find inspiration in many things, from their surroundings down to their own personal creativity. However, in Bali, it's also expected that some artisans will have a more evolved or modern approach to their design sensibilities.
According to Destinasian, even some home-based jewelry studios have artists who take from modern inspirations to integrate into the traditional process of jewelry-making. Despite this, Balinese artisans assure that this does not take away from the authenticity of their creations.
Is gold cheaper in Bali?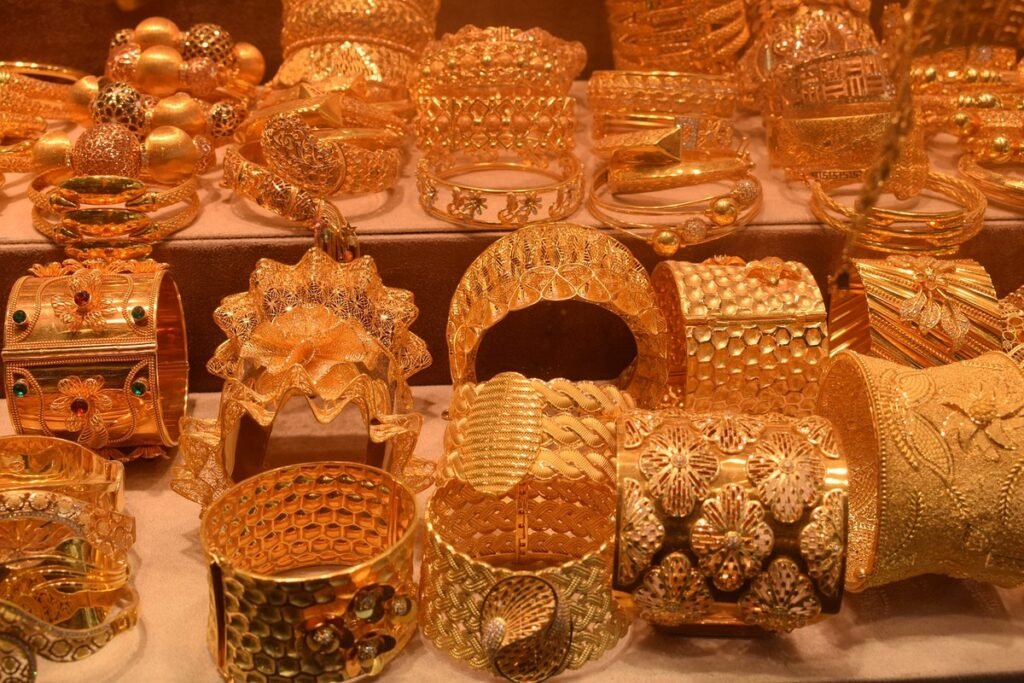 Many artisanal jewelry brands in Bali tend to adhere to ethical practices. Even so, their gold is affordable, given the kind of designs one can get. Some workshops tend to use semi-precious stones woven into the metals.
The good thing about customized jewelry is that you can also balance the price with the design. If you are looking for an intricate design at a more affordable rate, you can choose stones of lower value for a better outcome.
Is silver cheap in Bali?
Despite the modern aesthetics of silver as a jewelry metal, Bali's jewelry pieces have a longstanding history with this material. Balinese jewelry makers have been using silver since the Bronze Age.
What's more, they have been using silver beyond the creation of jewelry pieces. Some of the more popular silver pieces are sterling silver beads, which have been created in Celuk. This practice of silver beadwork dates back to the 1590s, when local craftsmen created pieces used for sacred and temporal power. The designs are so intricate that even Dutch mariners were attracted and impressed by the inclusion of precious metals into parasols and daggers.
Is it safe to wear jewelry in Bali?
Jewelry in Bali is more than just a status symbol. It is part of the rich culture of the region. A better question to ask would be: Why wear your current jewelry to the land of artisanal precious pieces?
Many souvenir shops, workshops, and jewelry studios line the streets of Bali. If you ever need a unique jewelry piece to match your outfit, just check out one of the stores.
Think of it as saving some more space in your luggage. You can bring home more of these unique and beautiful pieces for yourself or as souvenirs for friends and family. You can also see it as a way of living within the environment of Bali. With its nature-inspired pieces, they become the perfect accessory that makes your entire OOTD in tune with the beautiful sea and landscapes of Bali.
What kinds of designs can you expect from jewelers of Bali?
If it can be made by hand, then it can be a jewelry piece design in Bali. Most jewelry workshops in the area work with precious stones and metals, so expect these materials to be used heavily in their offers.
Because filigree is part of the traditional jewelry-making techniques, expect intricate and detail-heavy jewelry pieces. Mandala-style jewelry is also quite common, but it also pays to talk to a local jeweler about what you are looking for in a jewelry piece.
Understanding Jewelry Work in Bali
Jewelry has been interwoven with the history of the island. More than an industry, it is mixed with tradition, so much that the world knows the beauty and enchantment that a single jewelry piece from Bali brings.
From the beginning of the jewelry tradition following its colonization to modern designs still being practiced and created today, it's good to know and understand just where exactly the appeal of these pieces lie.
A history of jewelry in Bali
Even before jewelry became a form of self-expression or investment in many countries, in Bali, it has become a flourishing tradition in as early as the Majapahit Empire of Java's colonization. From there, Bali's tradition of jewelry making and craftsmanship flourished, creating a diverse and talented pool of gold and silversmiths. Until now, they continue traditional practices of jewelry-making.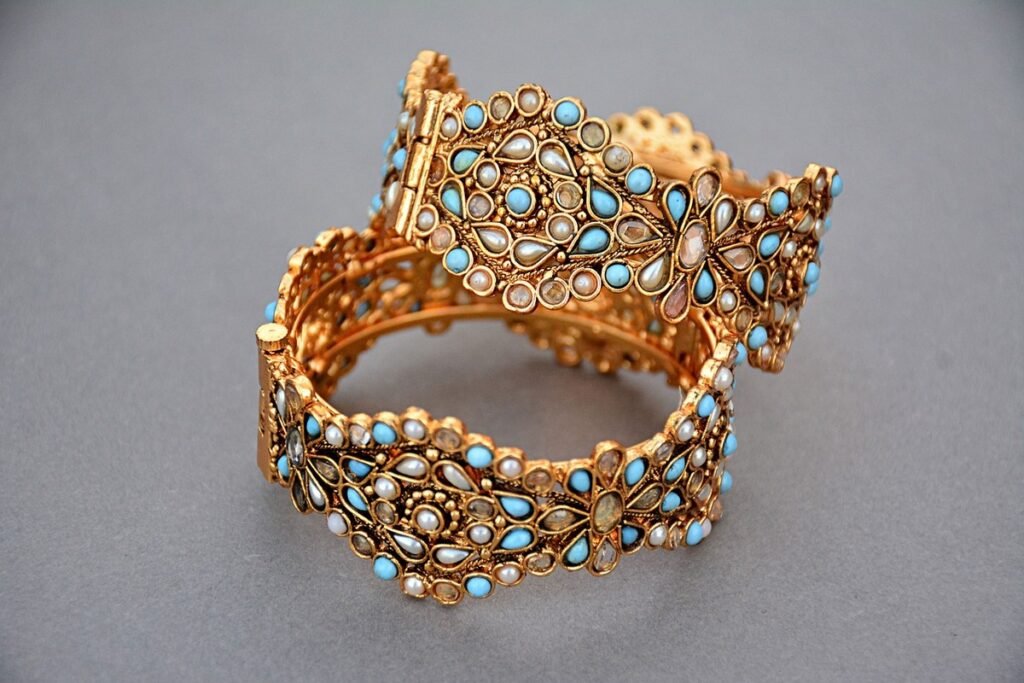 Ubud jewellery has also been defined, specifically in the Celuk village. Despite the continuing evolution of jewelry making all over the world, their practices remain intact. This has led to more tourists admiring not only the finished product but also the tradition that is laid into every finished piece.
Balinese myths in jewelry design
In Bali, myths, history, and the arts tend to become interwoven with the designs they create. Stories of goldsmiths in the region have been connected to gods being sent to earth to teach men certain behaviors. One god, Mahadewa, has been linked to training the gold and silversmiths the way of jewelry making in the country.
Thus, when jewelers in Bali create these pieces, there is more to it than just everyday couture. In some areas, they even have the practice of incorporating different cultures that have touched the landscape of Bali. Inspirations from early Egypt, Greece, Rome, and Persia run amok in the earlier designs of Balinese jewelry. Part of this can be attributed to the early migrations of various goldsmiths. In modern times, with people sharing their craft and practices in more ways than one, even the jewelry landscape of Bali is evolving for the better.
The craftsmanship of Ubud jewelers
In this area, the jewelry makers of Bali combine two particular techniques. Filigree, or the technique that involves soldering beads and threads of metal into intricate designs, is one of the more well-known styles of Balinese jewelry. They create the finished product called a jawan, which features engraving-like patterns.
Balinese jewelers also use the granulation technique. This harks back to the ancient technique of using refined metals to create a design. Balinese silversmiths can also create unique designs with the same material. In granulation, pieces can have a contrast in terms of the hues and shades of natural and polished silver. Some silversmiths use these differences to create new patterns, especially when creating unique styles for filigree pieces.
Symmetry and style
What makes Bali jewelry in Ubud even more spectacular is the kind of design that they create. At the get-go, it seems as if the symmetrical design can be very limiting. Most of the designs created on the island mimic symmetrical patterns in nature.
For instance, some designs can mimic patterns on animals, like turtles or birds, which can create interesting mandala patterns. They may also take some designs and patterns from religion and tribal armory. It's near impossible to have very similar designs because each piece created is handcrafted by a specific artist. And as most artists do, they get inspiration from different aspects of their lives and communities, creating patterns that are a hodgepodge of both personal philosophy and natural inspiration.
Where To Find Great Jewelers in Town
Finding a jewelry maker in Bali is not hard at all. But it's best to expect smaller shops, the kind that mimics the artisanal and personalized value of the products they sell.
For instance, gold and silver workshops exist for jewelry in Bali, Canggu village. Interestingly, the boom in these smaller workshops happened as the jewelry industry in Bali blossomed with sophistication.
If there is one positive thing that globalization brought to Bali jewelers, it's the boom in tourism. Many foreign tourists enjoy the designs and jewelry pieces made by Balinese artisans.
Jewelry in Seminyak
While Bali is a hotspot for precious jewelry, Seminyak is a go-to location for those who are looking for more local options. Many unique yet reputable jewelers offer jewelry in Bali, Seminyak. Most stores even offer men's jewelry. These pieces tend to provide designs to complete the classic gentleman look.
Try to find boutique stores that have their specific thrusts and vision. For instance, some stores will have a specific muse or inspiration, such as a call-out to French heritage, Asian designs, or even antique oriental appearances. When you know the kind of collections a certain store has, then you may have a better idea of what kind of pieces they tend to carry.
Boutique stores in choice hotspots
Ubud, Seminyak, and Canggu are just some of the areas to find artisanal, small jewelry workshops. However, just because some workshops and boutique stores may carry a brand name does not mean they are no longer authentic.
Some workshops may have grown themselves and their artists since the 1970s. Even with the growth of the brand, this does not compromise the authenticity offered in their designs.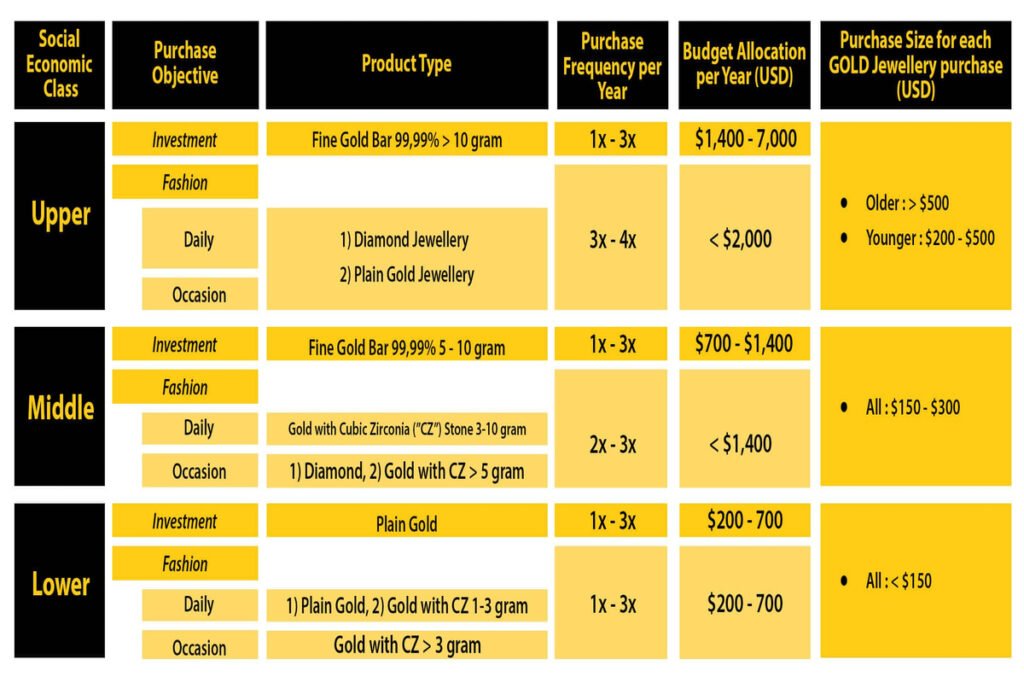 Ethical stores in Bali
It's also good to find a jewelry store in Bali, Indonesia that dabbles in ethical practices. Diamonds and their harvesting process can become a very controversial aspect of the jewelry industry.
Try to find a store or workshop that complies with the Responsible Jewellery Council. Not only will this assure you of quality and conflict-free diamonds, but you can also trust the workshop and its artists to carry the same respect and responsibility in every jewelry piece they release.
Common jewelry pieces in Bali
Almost any kind of jewelry piece can be found in Bali. While the landscape of gold jewelry-making had been very strong in earlier years, silver is making a debut because of international demand.
It helps that more jewelry enthusiasts have become more aware of the kinds of pieces they can expect out of Bali. Rings, pendants, and bracelets done in filigree and beadwork style have become more accessible with imports.
In some cases, some enthusiasts go so far as to try and create their own Bali-inspired pieces at home with their own materials. While this may be more of a hobby than an actual trade, this may have contributed to making Balinese jewelry even more popular among tourists.
Beads may be the most popular jewelry pieces from the country to date. Even commercially-made beads exude minute details that reflect the culture of Indonesia. This, coupled with high-quality craftsmanship, gives these beads even more value than those mass-produced in other regions.
What sets local Balinese art may be the traditional techniques used. Balinese artisans train under masters to know more about the traditional ways of making jewelry. This makes it harder to replicate the quality of their selections.
There's more to Bali than jewelry and crafts. However, it certainly pays to take at least one piece with you as a souvenir on your trip.
If you want to learn more about the art of jewelry-making, read "A History of Jewelry: Everything You Need to Know from Design to Meaning" to further understand the value that goes into the process.