Jewelry is a broad concept that goes beyond simple engagement rings and heirloom brooches. A lot of the older generations are more well-versed in the art of having an eye for jewelry. For a lot of younger individuals and millennials, differentiating various kinds of jewelry may not be as easy as it seems.
What Is Considered Fine Jewelry?
If you want to learn more about jewelry, a good place to start would be to know the different types. You need to know what is considered real jewelry, so you will know your way around when purchasing one. From there, you can explore whether it is an investment that is up your alley. It begins with understanding the difference between fine, fashion, semi-fine, and costume jewelry. Here, we'll teach you just that, and then some. Hopefully, by the end of this read, you'll be able to discriminate between fine jewelry and the rest.
The Four Classifications of Jewelry
Essentially, jewelry can be classified into fine, semi-fine, fashion, and costume. The key is knowing which ones are worth investing in and which ones are more of an accessory for everyday needs. It's crucial to begin the hunt between fine and fashion jewelry, as they are the most common and easiest to separate.
Fine Jewelry: The Real Deal
If you want real jewelry, you need to buy fine jewelry. These are the types that you can give to your future daughter or even granddaughter as a valuable heirloom. Think of these as the jewelry pieces that you reserve for special occasions like weddings, debuts, proms, and engagements. That's because they can cost a lot, depending on the precious stone you choose.
Most of the time, fine jewelry will be paired with precious metals, which can be gold, silver, white gold, or rose gold. All of this can depend on your taste, but the most important thing is that jewelry pieces that fall under this category will never tarnish. This is the kind of jewelry that the words "diamonds last forever" can go by.
When you buy fine jewelry, you do not just buy for the sake of having a couple of fashion accessories. Fine jewelry will stay with you and even those whom you plan to will them to. If you are wondering what is high jewelry, these are also another way to qualify fine jewelry. If one had to rate the different kinds of jewelry available, this would be your premium batch.
Fine vs. Semi-fine: The Thin Line
Just a little down the line but not deviating too much in terms of the elegance factor are semi-fine jewelry pieces. If you are wondering what is considered real jewelry, then having semi-fine pieces still counts as such. A number of emerging jewelry designers tend to mix and match their offers to include semi-fine jewelry in their standard collections.
This is also where the concept of gold-fillings comes in. Many jewelry experts have been asked, "Is gold-filled considered fine jewelry?" To which this could be a hard to define question, mostly because the answer is yes, but also more appropriately perhaps for semi-fine.
The idea of using gold-filled bands and bangles is more for economy. Unlike solid gold, gold-filled jewelry combines metal with a layer of gold. There is enough gold in the jewelry that it does not tarnish. Additionally, it has the weight and feel of gold, so you don't have to worry about your jewelry looking cheap.
The Borderline: Semi-Fine to Fashion
Just as fine jewelry can have a range of carats and cuts that make the prices of rings higher, there is also a range for semi-fine. Some semi-fine jewelry will be gold-filled, while others are merely gold plated. Sometimes, some jewelry designers fill in this gap by providing beautiful cuts or selections of semi-precious stones.
Some even go so far as to use laboratory-made stones. This creates a more ethical foundation for the designers. However, the lower end of the semi-fine jewelry spectrum may bleed into what is known as fashion jewelry.
The Startling Difference: Costume Jewelry
If you have ever heard of the term fake jewelry or the more official-sounding costume jewelry, this pertains to the selection of accessories that can be used every day. Perhaps the easiest way to define what is considered real jewelry would be to define fine jewelry vs. costume jewelry, i.e., identifying the difference between fine jewelry and costume jewelry. Costume jewelry is another term for fashion jewelry, as both are meant entirely for ornament that have a louder and more eye-catching tone. One difference that some jewelry experts note between fashion and costume jewelry is the extent to which they can be eye-catching. At the same time, costume jewelry can also be pieces that resound to a particular culture.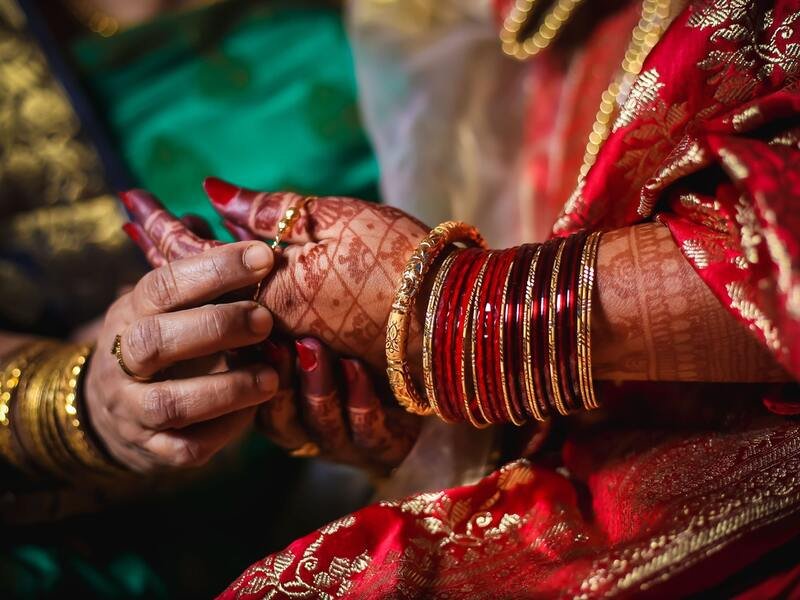 When it comes to costume jewelry, these are the pieces that are on the most affordable end. They can be made of different cheap materials, including fake gems, cheap base metals, and sometimes, even wood and treated paper can be used to create costume jewelry. Its main purpose is to add color or texture to women's outfits. Thus, the likes of oversized dangling earrings, chunky necklaces, and layered bracelets of varying colors may fall under this category.
Developing a Good Eye for Fine Jewelry
Knowing the value of fine jewelry over other types is just the first step. The next is training your eye, so you know how to spot fine jewelry from semi-fine. Because if you are looking for a good investment, nothing beats the real and unadulterated stone.
Look for Hallmarks and Prongs
In case you are lucky enough to be given a hand-me-down piece of jewelry, you may want to have it appraised for its value. There is also a way to ascertain its value on your own. Jewelry experts suggest looking at hallmarks. These will help tell the metal content of a piece of jewelry and contain the pertinent details relating to the origin of the piece.
For rings, you can find this inside the band. For bracelets and necklaces, these may be found on the clasps. Remember, all fine jewelry should have hallmarks.
Learn More About Vintage Pieces
For those who may have inherited family heirlooms, you may want to do a little digging about antique jewelry. But valuing these items may need more help from professionals who can provide good estimates.
Stamps like hallmarks also apply to heirloom pieces. However, since antiques also have the added value of time and uniqueness, you may want to ascertain its origin. Some jewelry pieces may have been made by famous vintage designers, which further increase their value.
Is Fine Jewelry Worth It: Discussions on Investment
In a nutshell, jewelry that is classified as fine or an antique is most likely worth the investment. Unless there are other emergencies that you need to spend on, keeping these types of jewelry is worth the money shelved. Consider heirloom pieces as expenditure that you did not make, therefore keeping it does not equate to spending a large sum of money.
On the other hand, if you are buying fine jewelry, there are a few things to keep in mind. Impulse buys are never a great thing. You need to do your research and make sure that the piece you are buying is one that you will want to keep for the long haul.
Most fine jewelry pieces will be in the classic and timeless styles. Be aware of your preference–is it earrings, rings, or necklaces?–because at the end of the day, while they are good investments that will only grow their value, the value and enjoyment of wearing them should also be factored in.
When Do You Wear Fine Jewelry?
While fine jewelry are still considered one of the good investments, this should not mean they cannot be worn. Many people may prefer saving them for only the very best occasions, but there are some choice instances when you can whip out your favorite piece of jewelry and flaunt your real bling. Here are some locations and events you may want to showcase your precious stones.
Formal Events
Anyone who thrives in the corporate world would understand the need to have a little black dress, dressy heels, and a decent-sized rock to add as a final touch. Formal events, regardless if they are merely for office meets or galas, are a time of celebration. You can show off your own brand of elegance by wearing your best jewelry.
Just make sure that you wear fine jewelry as an accent rather than a full-on display. Mixing and matching pieces do have a certain appeal but remember the role of statements and supports. Usually, statement pieces are the most eye-catching on your outfit. It can be a pair of dangling diamond earrings, a large pendant necklace, or a thick band full of gemstones for a bracelet.
Don't make all of them compete all at once for attention. Even one piece of fine jewelry already speaks for itself. No need to pile on too many, or it will become an eyesore.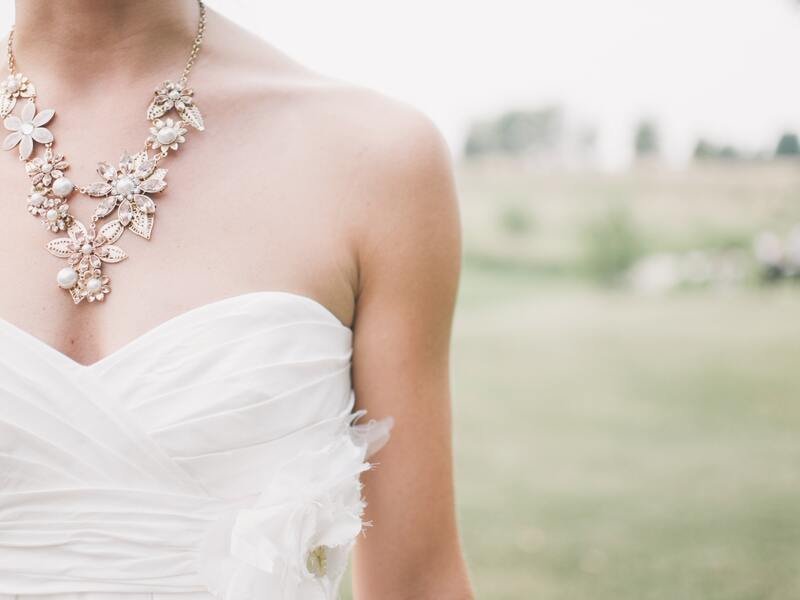 Office Highlights
Just because it's an everyday grind does not mean you can't feel fabulous. If you have a staple ring or bracelet that you love to wear, then you can opt to have fine jewelry, even at work.
For a lot of corporate set-ups, the unspoken rule to abide by is that the jewelry should not be distracting. It's one thing to wear a heart-shaped diamond ring, but it's another to wear one that's as big as a fingernail.
People do admire fine jewelry, especially if they are uniquely shaped or have a great setting. But in an office setting, you still want to maintain a professional atmosphere, not a party vibe.
Party Poppers
Casual Fridays can go both ways. They can be the jeans and blouse day, or they can also be the party-after attire. During the latter days, you may want to highlight your get-up with a mix of semi-precious jewelry and fashion pieces.
Unless you are going to a sit-down party in an intimate setting with friends, chances are you will be participating in dances and other fun activities. You may want to think twice about wearing a piece of jewelry that you would hate to lose amidst the chaos of the party.
Is it Possible to Find Affordable Fine Jewelry Online?
Now that you know all there is to expect about fine jewelry, it's time to start browsing for potential buys. Nowadays, there are more people who are opting to buy fine and semi-fine jewelry online. If you are planning this approach, keep a couple of things in mind.
Scams Do Exist
In this day and age, scams are a dime a dozen, no matter the industry. Make sure to protect yourself from the few bad scammer jewelers who may be lurking online.
The good news is that a lot of the authority and institutions in jewelry are very strict in dealing with these scammers. They are mostly a few bad eggs that you may avoid with proper research.
Understand the Basics of Buying Jewelry
Don't forget the basics of looking at jewelry even when you surf online. Considering the wide selection, you should also have a clear picture of what you want to buy. Impulse buys rarely hold because, in the long run, the impulse turns into rash decisions that one cannot justify. An oddly shaped cut that seemed trendy at a time will feel out-of-place on your ring when wearing a sleek black dress.
Balance trendy with timeless. Most people's tastes rarely change drastically, but they can be influenced by what's currently hot. Do your research and look up the best styles that have been around for decades.
Making Diamonds Last Forever
Remember, diamonds can be there forever. Perhaps the ultimate test of whether or not a piece of fine jewelry is worth buying is the reaction of someone who will own it in the future. Imagine handing down an heirloom ring to your grandchildren. If their first reaction would be to ask what the style of the times were, you may want to still keep looking.
Make sure you invest your money and your time on a ring that exudes your style and sensibilities. With the right piece of fine jewelry, you can have a great investment that's also a great addition to your choice outfits.