Almost everything can be bought off the Internet. From groceries to clothes to even electronics, one can find a niche online for a specific market. These include an audience for those who want to buy and sell jewelry. Because of the value of gemstones, a lot of people ask what jewelry sells best online. After all, there is still the notion that online is inferior to physical shops when it comes to selling rings and jewelry.
In reality, there is now a shift happening. More people find the benefit of getting their rings and other accessories online. Between accessing more designers and experiencing the convenience of an online purchase, this platform continues to thrive.
If you are looking to sell your jewelry online, there are a few things to keep in mind. Always keep a seller's perspective as you move forward, especially since there will be etiquette and guidelines you'd need to follow. Also, you'd want to know what jewelry sells best online. Read on to get the latest information on the best selling products in this niche category.
Selling 101: Understanding The Online Space for Jewelry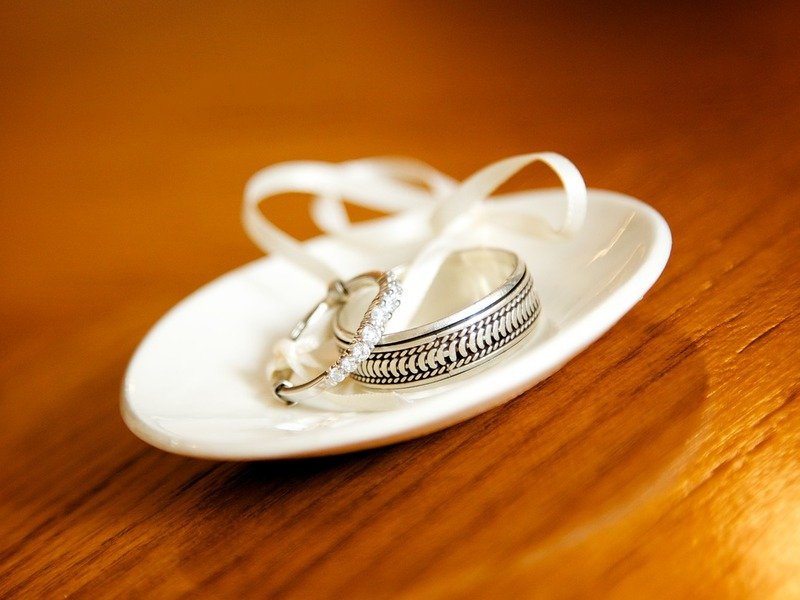 The online jewelry industry has actually expanded in recent years. Predictions for its global sales are placed to reach up to €250 billion globally by this year. Despite the slowing of consumer preference for jewelry, it cannot be denied that jewelry can be an investment. The only difference is that there are a lot more consumers now in the online space compared to before.
Thus, it is safe to say that the question "Can you make money selling jewelry online?" can be answered by a resounding "Yes." The appeal of jewelry, especially the ones that are minimalist and timeless, can find a broader audience in cyberspace.
A Global Space to Reach More People
Online sellers benefit from a bigger audience, far beyond the reach of a brick and mortar space. A lot of brands, both enterprise and franchises, have expanded their international presence by first making their online space more known. Fashion can be considered as the main purveyor of this style of online selling.
The jewelry industry can benefit from online selling in two ways. First, for well-known brands, they can bring their products to a wider market through online selling. A select few sellers already established a global market due to this very action. For smaller sellers, especially those who sell used jewelry online or create their own jewelry for sale, the online platform can be a big boost. Some may not have the capital yet to have their own store. At the same time, they need as much reach as possible, and there are a number of interested buyers for custom jewelry in other areas.
Get on the Right Platform
Finding a platform to be your main selling space is easy enough. Choosing which one is meant for your business is the hard part. A lot of people try to see where can I sell my jewelry online for free, particularly those who have just started in the business.
Etsy may seem like a mainstream platform for fashion jewelry. Yet even a little bit of digging will yield some very interesting results as a platform to sell jewelry online from home. Similar to other selling platforms, Etsy thrives on consumer connections and platform promotions. Adding to this would be other online marketplaces, though make sure to research the reputation of each marketplace. Where you sell can affect how your business is seen,
Another place to try would be jewelry forums, especially those that offer a space exclusively for a specific product. Note that these platforms help sellers by offering more than just a place to sell. Some provide valuable information from blog articles, sales, and even reviews, depending on your needs.
Engage Customers For Future Purchase
Once you find your platform, it's now time to gather and retain customers. While your online jewelry store will have more chances of reaching more people, this does not happen by just sitting and waiting. One has to proactively find customers and keep them engaged in your platform.
Give them something to think about. Post articles and information that can help them decide when it comes to buying jewelry. Always reach out with useful tidbits of information. Not only will this keep your customers knowledgeable, but it will also establish you as a seller who knows the ins and outs of the industry. Again, seeking the help of online review platforms is likewise useful to this endeavor.
Know Some of the Risks
As with every business, even online jewelry stores can have risks. For starters, there will always be risks with shipments. These are things that one cannot fully control. Make sure that the shipping services you tap are trustworthy.
Another issue can be the practice of touching jewelry before one makes a purchase. Granted, online buyers will probably not need this same privilege. However, you may also need to consider online stores to be disadvantaged at this point.
Jewelry That Sells Best Online
Perhaps the most important part of making and selling jewelry successfully online is knowing what the market wants. When one asks what jewelry sells best online, there are a few pieces that one should keep in mind. An online platform makes for a diverse consumer base, which means having the right choices available can boost your reputation as a jewelry maker and seller. Now, let's take a look at what jewelry sells best online.
Beaded Necklaces
If you are looking for an easy-to-make piece of jewelry that is also attractive to customers, it would have to be beaded necklaces. These allow one to be creative in the patterns they create, while also offering a one-of-a-kind selection. Handcrafted and bespoke beads can be made into various combinations. For starting jewelry designers, this can showcase your talent and your reach in one swoop.
Engagement Rings
One can say that gemstones and precious metals may pose the most significant risk to online selling. Some customers are still not confident about the online selling space. This, buying online jewelry, particularly those that will involve diamonds and other precious stones, maybe a risk. However, many vendors enlist the help of the finest shippers to make sure that your purchase reaches your doorstep safely.
Engagement rings can vary in terms of setting and stones. In terms of what jewelry sells best online, it is undeniable that engagement rings have the highest value. If you can be creative as a designer and polished in your craftsmanship, you will never go wrong with engagement rings. Specializing in them and offering value-added services, such as engraving, can add to the appeal of your product.
Charms and Pendants
A lot of jewelry stores are coming with their own designs for charmed bracelets. Even with the old-school appeal of charms, they have never been out of style.  Research shows that the more prominent jewelry brands have been investing in them because orders for the year alone are at 17,400–and these do not even count the remainder of the year.
Searches online for charm bracelets have also grown. So if you want to know how to sell jewelry online successfully, you need to make sure that this category is one of your offers.
Another offshoot of charm bracelets are pendants on necklaces. Necklaces with single bespoke pendants are attractive because they are simple yet add enough pizzazz to any outfit.  Best of all, they can be done either using glass beads fused or gemstones crated into one big pendant.
Colorful Bangles and Hoops
Oversized is never a bad thing if you know how to pull off the style. The same rule applies to jewelry. Oversized and eye-catching are two statements that can be applied for jewelry. The vibrant appeal makes it an addition that pops for any wardrobe, especially when one dons a monochromatic or neutral tone.
Best of all, a lot of bangles and hoops can come in a range of colors and shapes, almost like a homage to the vibrant style of the 80s. The only difference is that now, more jewelry designers are opting for an organic instead of eclectic shape. This makes the accessories pop nicely without making it an oddity in the outfit.
Layered Bracelets
Another way to showcase color in one's outfit is through layered bracelets. These can be made of enamel or different metals. The trick is to create similar designs of different colors. Or better yet, create one-of-a-kind designs that can be mixed and matched. This can be released as a series of collections and make your customers keep on waiting for more designs.
Gemstone-laden Accessories
Gemstone accessories, whether they are for engagement or merely accessorizing, will never go out of style. Unique settings, both for rings and as pendants, can transform any precious stone into the star of a piece.
This particular style is a hit for women. Because these gemstone accessories can be very simple, they can be a sentimental gift. Best of all, they can be crafted using silver, gold, or rose gold, with the latter seen as the bestseller for any occasion.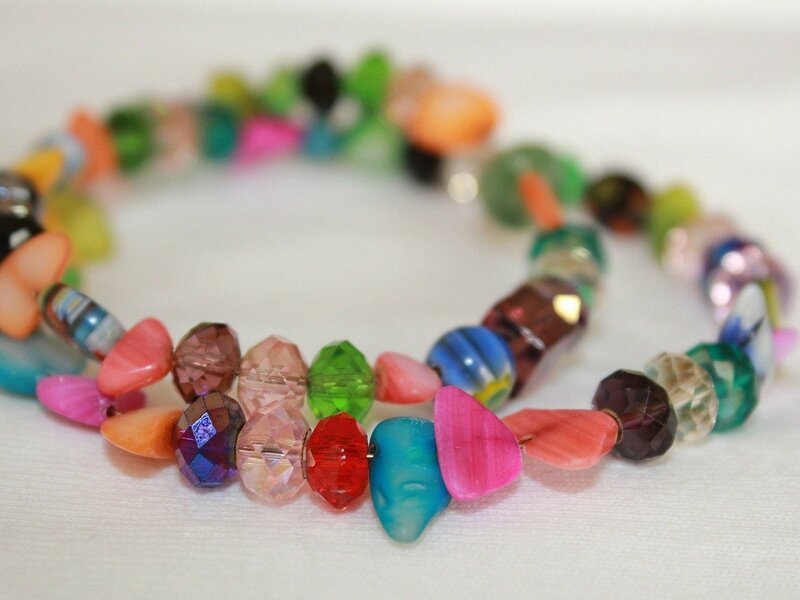 The Next Step: Creating Your Own Selling Space
Small jewelry designers and sellers will not always have an independent and small enterprise. Once your business starts becoming successful online, you should start thinking of new ways to expand.
Once you understand what kind of jewelry is most popular, you can start offering them in a targeted manner. This is where creating and marketing your own brand begins.
Picking a Name
When you get a domain for your brand, it has to be a balance between uniqueness and marketability. Online presence also requires some form of an algorithm that will allow you to be among the top searches as a jewelry brand.
While this can limit your options, such as requiring you to use words like "jewelry" or "jeweler," it does solidify your brand. What you should strive for is a domain name that will embody your capabilities and offers, so that your entire brand will look organic and holistic.
Knowing What Your Customer Needs
Everything starts with a good product. After this, your store will also need to start catering to the other aspects of running smooth operations. Since customization is a must-do in the jewelry making community, try to expand your reach so that you can offer engraved or customized pieces. Integrating this with your brand allows your reputation to grow and become more known as a flexible and creative designer.
Customer service should also be part of your list. While you should strive for the best product every time, one cannot assume that your customers will no longer have any questions moving forward. Besides, customer support is not just for complaints. Sometimes, some businesses use this as a channel to continue connecting with customers and establishing a consumer base. It can also be used for aftercare and cleaning services, which you can add to your portfolio.
The Art of Marketing Jewelry
For starting jewelry makers, an important aspect of the business, no matter how small, is marketing. This should tie closely with your brand and the styles of your jewelry.
Once you know what jewelry sells best online, you also need to evaluate if this goes well with your brand. If you go for the bespoke approach, you will need to think carefully about what and how to sell. Bespoke jewelry can be sold at a higher value because one will need to devote time and effort to crafting a design, meeting with customers, and achieving the right look. Sometimes, it can also mean getting the diamond or gemstone from them. For this approach, it pays to get a feel of the market's reception for custom jewelry. From here, you can evaluate your capabilities for meeting such a demand.
One other thing to consider would be wholesale jewelry. While this is not the usual route for independent jewelry designers, this does not mean it cannot be done. In fact, some do create their own molds so that they can roll out many stocks of a standard collection. Again, this would depend on how you want to approach the business as a whole. But if you're on the hunt for a piece, you can check out our article on how to buy gemstones and jewelry online.
We hope that we have given you an idea of what's hot and what's not in the online jewelry space. Just keep in mind that selling jewelry online has its benefits, especially for those with the talent for creating great designs. It all begins with an aligned vision for your business and a good understanding of what customers want in their jewelry.