Jewelry is mainly associated with women. Surveys show that average-income women between 25 to 34 buy the most jewelry. But this figure is even where wedding rings are concerned. Traditionally, wedding rings are purchased in pairs—for the bride and groom. But do you know that before the 20th century,
mens wedding rings
were unheard of?
Mens Wedding Rings
The origins of mens wedding rings go back ages. This jewelry piece transcends different cultures and signifies the role of the male species in marriage. Let's dive into how this male bling came to be and how it continues to represent the grooms all over the world.
History of Mens Wedding Rings
Wedding rings have been around for 5,000 years. But then, only women wore them. Men wore rings not to signify marriage but to represent power, fortune, and wealth. These rings were often called Signet rings, showing their family's crests, and men used them to sign various documents.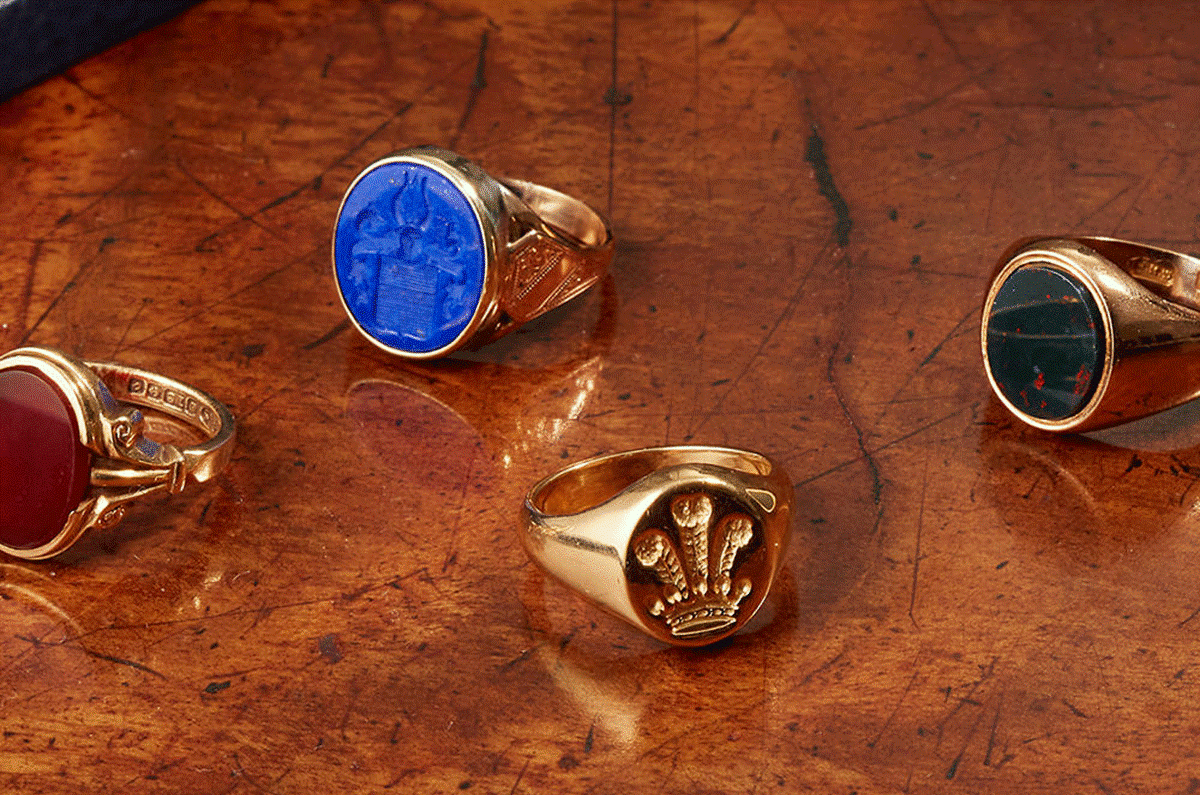 Men started wearing wedding rings only in the early 20th century. According to scholars, this was influenced by some major events such as WWII, the rise of feminism, and the changing social economics.
To fully appreciate how these factors prompted men to start wearing wedding rings requires knowing why.
WWII
WWII experienced a boom in marriage. However, many were soon separated when men volunteered or were called to join the war. To stay "connected" with their loved ones, men started wearing wedding rings as reminders of the families they left behind.
The rings acted as tokens of the love and commitment they shared. They also acted as pain relievers brought about by their separation. That event gave a sentimental meaning to wedding rings that continue to the present day.
Rise of Feminism and Social Change
Social scientists also suggest that the rise of women's rights had a considerable influence on mens wedding rings.
As mentioned previously, historically, wedding rings represent the "ownership" of a woman by a family. Ergo, mens wedding rings represent the power of a man over a woman.
According to history, the push for the regularization of men to wear wedding rings was initiated by German Jewish brides to make the ceremony equal for both bride and groom.
Mens Wedding Rings Today
Since then, mens wedding rings have become essential in any wedding ceremony. They have evolved so much from their original forms, with new designs, materials, and significance. They no longer represent just marital status but the love between two people.
Today Celtic wedding band designs are one of the best-selling categories. Together with Claddagh and Trinity Knot wedding bands. Though engagement rings are not popular among men, "promise" rings are.
What Wedding Ring Should Men Get
Answering this question is an impossible feat as there are hundreds of mens wedding ring styles in the market, and choosing the kind of wedding ring men should wear is a matter of lifestyle, personal taste, budget, and more.
Many people think mens wedding rings only come in silver or gold. Nothing can be further from the truth. So in your quest for a suitable wedding ring, start with the basics…
Metal
Mens wedding rings come in several metals. Some men choose ring metal based on their skin tone, which is either cool, warm, or neutral.
To know your skin tone, examine your wrist under natural light. If the veins look blue, you have a cool skin tone. If it is green, you have a warm skin tone. You have a neutral skin tone if it is a mixture of both blue and green.
Cool skin tones match well with light-colored metals such as platinum, white gold, and silver. Yellow and rose gold metals look better for men with warm and neutral skin tones; you can wear a wedding ring with either metal.
Currently, mens wedding rings are made of the following metals or a combination thereof:
Yellow Gold
Gold mens wedding rings are timeless. And where "gold" is mentioned, it is usually yellow gold. They have been the regular choice of metal for the past several decades, and it is almost the default choice in wedding rings—both men and women.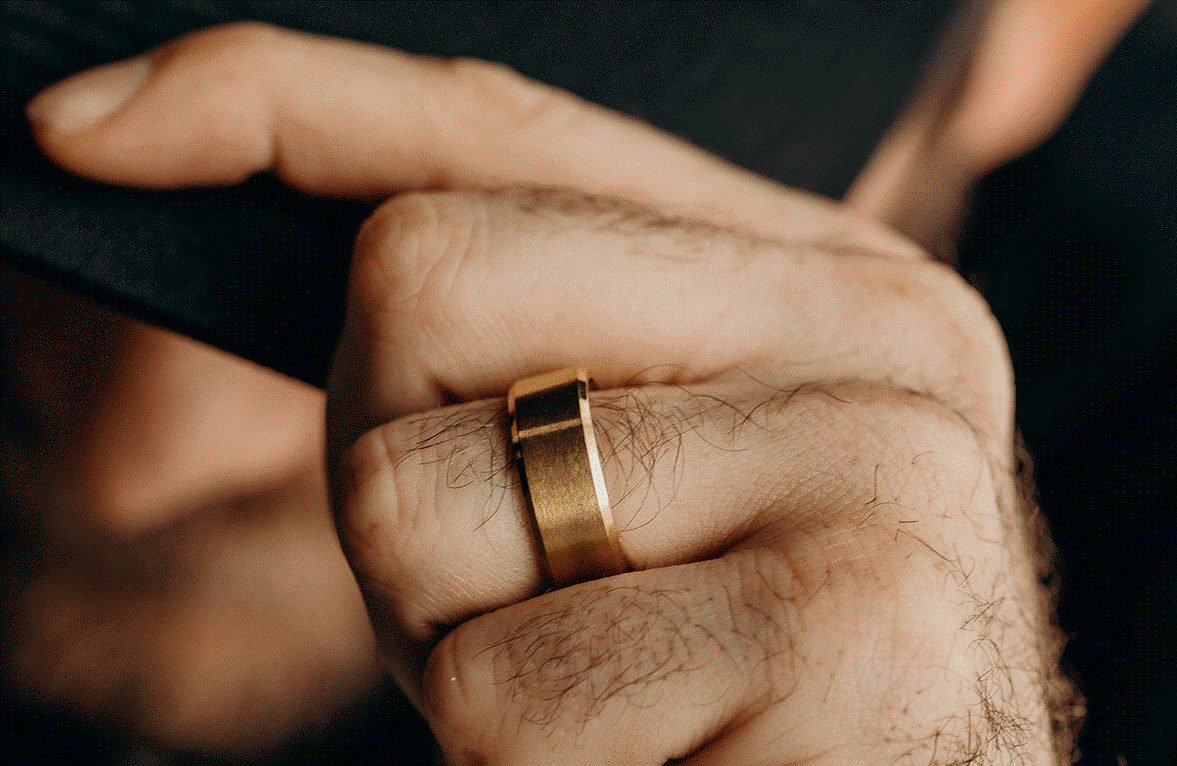 People love it for its warm, rich glow. It is hypoallergenic and, with a life span of 20-30 years, it is highly durable.
White Gold
White gold is another timeless mens wedding band option. Though beautiful, it becomes dull and loses its color over time. Jewelers often coat them with rhodium when this happens to restore them to their original beauty.
White gold contains nickel, hence unsuitable for people with sensitive skin. It is also less durable and is not recommended for men who work with their hands.
Rose Gold 
Rose gold has recently gained acceptance in the ring business because of its soft brilliance. The metal contains higher levels of copper than other golds, making it unsuitable for people with sensitive skin.
On the positive side, its high copper content makes it very durable, with an average lifespan of 20-3o years.
Platinum
If you are looking for a metal band that is both beautiful and strong, nothing beats platinum. It is heavier than gold and hypoallergenic, and its durability can make it last as long as  30-40 years.
Platinum is 30 times rarer than gold, making it a more pricey option. But its strength makes it suitable for people with active lifestyles.
Cobalt 
If you want your wedding band to make a statement, go for cobalt. It is more durable than platinum and scratch-resistant. You can also buy a hypoallergenic version if you have sensitive skin.
Composite
Composite bands are made of elements. The most common of which is a mixture of tungsten and carbon fibers. This kind of composite makes black wedding bands.
Another way of making black wedding bands is to use ceramic. Regardless of material, black wedding bands are becoming popular.
What does a black wedding ring mean? Black wedding bands symbolize the power of love. It is a way to show the world that the couple is dedicated to their marriage and believes in the strength of their union above everything else.
Width
Aside from the metal used, the width of a wedding band is also a vital characteristic to look into.
Men's wedding bands come in various widths (see chart). At the same time, the average width is 6 mm. Men with large hands prefer wider bands as opposed to men with thinner hands who prefer thinner bands, say 3 mm.

However, remember that a wider band will have a more snug fit on your ring finger. So ensure you have the correct ring size to fit comfortably around your finger.
Fit
Next comes the "fit." But before that, be sure to have the answer to this question—"is the wedding ring on the right or left hand?" It this worth knowing as fingers on the right and left hand vary in size. 
Men's wedding bands are worn on the fourth finger of the left hand in these countries—the United States, Britain, New Zealand, and Australia. This is due to the long-held belief that the veins of the fourth finger of the left hand run directly to the heart. There are no hard and fast rules about where to wear a wedding band outside those countries. So it is your call.
Bear in mind, however, that fit can be…
Comfort-Fit 
A comfort-fit wedding band has a slightly rounded inner edge. This is designed for people who are not used to wearing rings. The configuration makes the ring barely noticeable around their finger.
Square Edge
Square-edge wedding bands have a smooth, square outside edge to give the ring a sleek and modern look.
Beveled Edge
Beveled-edged wedding bands have bevels on their outer edges to make them look stylish and comfortable.
Now that you have gone through everything about mens wedding rings, your over-arching question must be, how much should a man's wedding ring cost? They range in price from $400 to $600. But the price can go a lot higher for specialized or unique mens wedding rings.
Unique Men's Wedding Bands
By "unique" does not mean weird. It means a perfect match between the ring and the groom's tastes and personality. If taken in that concept, "unique" means expressing a groom's true love and individuality. Remember that they (man and ring) are supposed to be connected forever (as long as they are married)? So what better way of getting a wedding band that best fits the groom's tastes?
Realizing that need, jewelers are quick to make wedding rings unique to the groom. Here are the current favorites.
Milgrain band
Milgrain is a jewelry design technique where tiny metal beads create borders.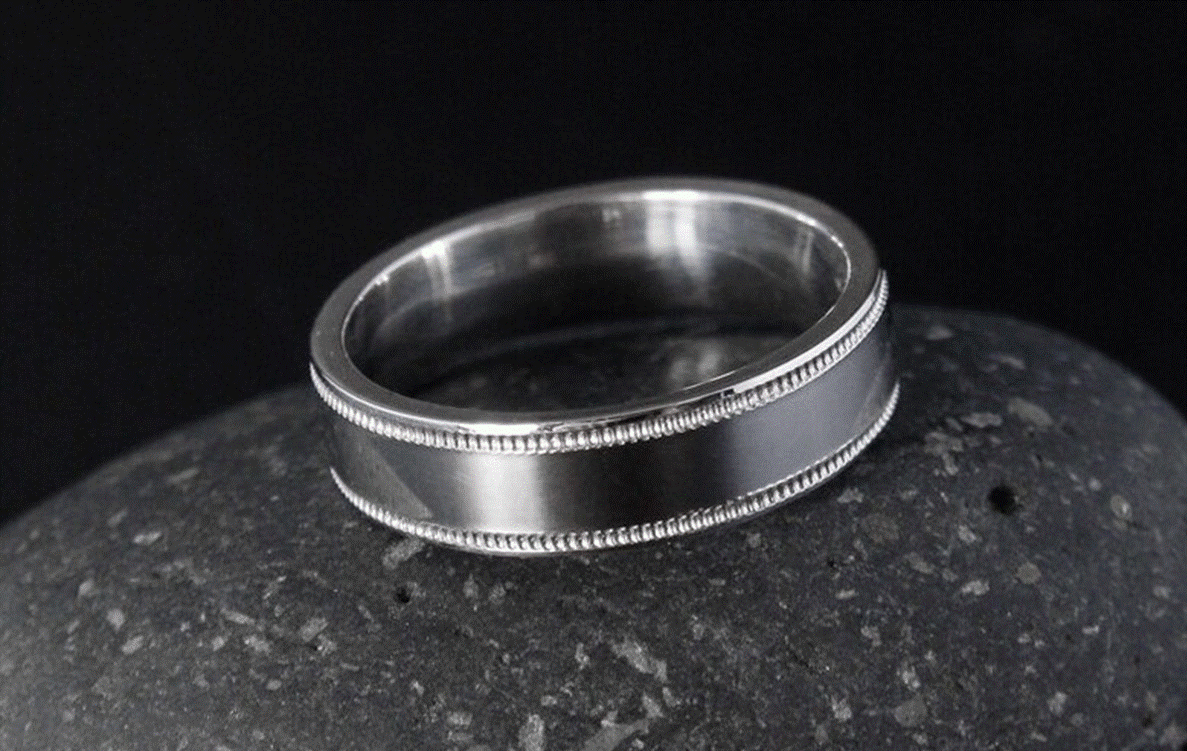 This simple yet modern design has a clean-cut high-polish finish with a 925 sterling silver milgrain band.
The design is an ideal symbol of a lasting bond and, at the same time, fashionable. This can be custom-engraved with up to 10 letters of your choice.
Titanium wedding band
To make it unique, titanium wedding bands are overlaid with stunning California Buckeye—a species of buckeye tree native to California and southwestern Oregon.
Meteorite wedding band
This type of wedding comes in at 6 mm wide of premium quality and authentic Gibeon meteorite (a meteorite that fell to the Earth during prehistoric times in Namibia), alloyed with cobalt chrome.
Gibeon meteorites are extremely rare, making this wedding band ultra unique, and each ring has a quality stamp engraved on its inner side for brand verification.
Kite diamond wedding band
Kite-diamond is a fancy-shaped diamond cut to look like a flying kite.
The band is made of solid and recycled 14K yellow gold with diamonds set into the center of the ring. And the diamond is a  hand-engraved "kite."
Geometric faceted wedding band
Made of tungsten, this type of wedding band is masculine-faceted, reflecting light beautifully.
The band is highly durable, scratch resistant, and hypoallergenic. It will not tarnish, oxidize, or degrade over time—which is apt to symbolize your relationship.
Custom engraving is also available for these rings.
Luminous Chinese dragon steel bands
The Chinese dragon is one of the most popular symbols in China and the entire world. It symbolizes potent and auspicious power and strength. It is believed to have control over water, rainfall, typhoons, and floods; and bring good luck to worthy people.
A truly unique ring, it is made from premium quality materials with a shiny finish to give it an extra shine. It also glows in the dark.
Rose old band with champagne diamond
This rose gold band is unique in that it departs from the typical round edges of wedding bands. It has a slightly square surface with a small princess-cut champagne (fancy-colored) diamond embedded in the center of the band.
Palladium wedding band
Palladium is a rare and lustrous silvery-white metal discovered in 1803 by the English chemist William Hyde Wollaston. It has many uses in the industrial, medical, and jewelry fields.
It gained a spot in the unique men's wedding bands list when polished and carefully textured, making it look effortlessly cool on a man's fingers for many years.
Black zirconium
Zirconium is light gray metal. But when exposed to high heat, it turns black and has a unique appearance.
When applied to men's wedding band, this uniqueness is a showstopper when given the right finish. It is perfect for men with a particular sense of style, something with a little edge.
Morse Code men's wedding band
This wedding band comes in platinum, yellow gold, rose gold, or white gold. This leaves you with many options for your skin tone or style.
But what makes it unique is the row of baguette diamonds around the band cut to spell "I love you" in Morse Code.
Square rims wedding bands
This combines two metals to incorporate a unique look into an otherwise classic ring.
This ring consists of 14K yellow gold around the band's edges, with matte finish platinum at the center. Truly unique and elegant.
Flat arrows band
This type of band is available in recycled yellow gold, white gold, or rose gold. What makes it unique is the row of intricate arrows all around the band.
Rose gold and black diamond wedding band
This is perfect for a groom who wants to make a style and has a fat wallet.
The band is in brushed rose gold with a row of black diamonds around its edges. It indeed looks unique and elegant at the same time.
Mens wedding rings before the 20th century were not part of any wedding ceremony. Social developments after that period made it a necessary part. And, just like women's wedding rings, they have evolved from simple metal bands to something fancy. They now come in various metals, designs, and embellishments. Some are plain, while others are engraved. A few have diamonds or precious gemstones. They have become a testament to marriage and a symbol of long-lasting relationships.
Now that you've familiarized yourself with mens wedding rings, perhaps you're interested in knowing more about metals for such rings. Check out our article "Metals for Men's Wedding Bands: All You Need to Know."