What is the Vera Wang Love Collection?
When Bill and Melinda Gates' eldest daughter, Jennifer, tied the knot with her beau, Olympic equestrian Nayel Nassar, she wore her "dream" Vera Wang wedding dress. Then she switched to another of Vera Wang's awesome gowns for the reception.
Not that she's alone. A long list of celebrities like author and star Issa Rae and singer Gwen Stefani, among others, are lovers of Vera Wang's collections.
If these are not intriguing enough, more is to come. But before anything else, meet the lady behind the famous brand.
Vera Wang Love Collection
To know the Vera Wang Collection, one must first know the jewelry designer who started it all. Here, we provide a brief background of Vera Wang.
Meet Vera Wang
Vera Wang was born Vera Ellen Wang on June 27, 1949. Her parents immigrated to the U.S. from China in 1940. Her father managed a successful pharmaceutical company; her mom was a U.N. translator.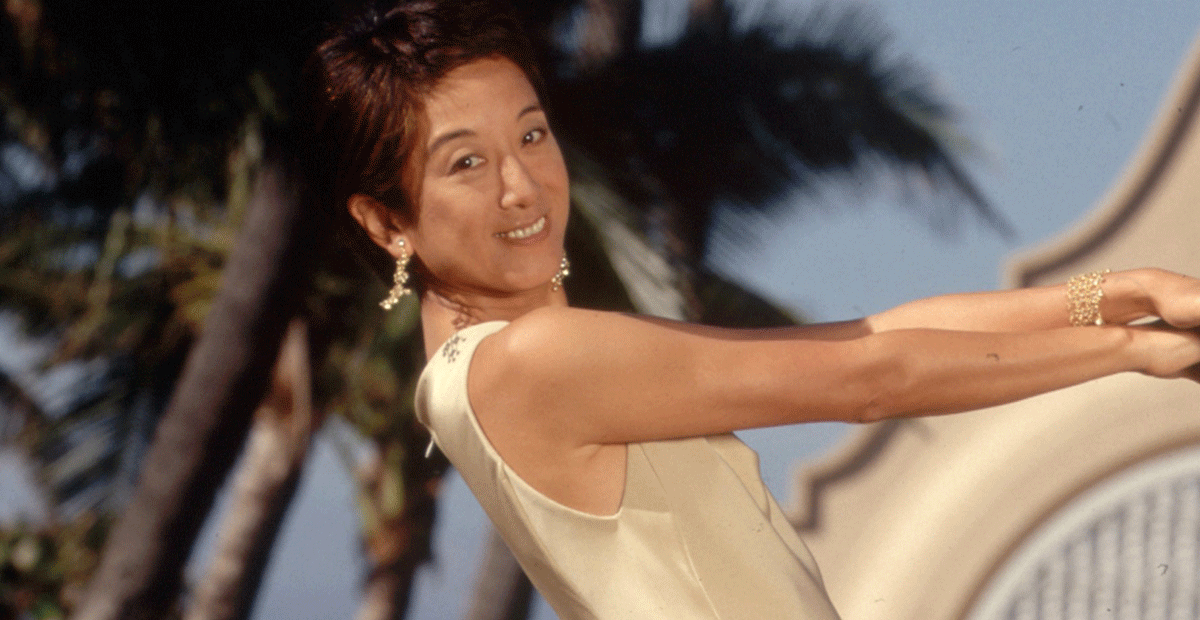 Vera had early exposure to the world of fashion from her stylish mother, who took her to high-end fashion shows. But her taste for fashion laid dormant because she had other interests as a child. At age six, her interest was in figure skating, even competing in pairs figure skating competitions. This culminated in 1968 when she vied for a spot in the U.S. Figure Skating Championship. Unfortunately, she and her partner did not make it to the qualifying rounds.
Taking a new direction in life
That failure made her decide to take another path in life. At that time, she was doing premed studies at Sarah Lawrence College. Taking some time off from her premed studies, she took a semester at Sorbonne in Paris, France. This break made her discover her passion for fashion. When she returned to Steve Lawrence, she switched to theater and art history.
Entry into Vogue
After graduation in 1971, she found employment in Vogue Magazine as an assistant to the fashion director. She quickly moved up the ladder, and by age 23, she was already the magazine's fashion editor. That position gave her the responsibility over the magazine's editorial fashion spreads. She found it too demanding of her time, denying her of her love for design, so in 1987, she switched to Ralph Lauren, where she designed accessories for the fashion label.
Vera's first store
Her marriage in married in 1989 opened another door in her life. Unable to find a wedding gown, she designed her own. A year later, she left Ralph Lauren to launch the Vera Wang Bridal House in New York City.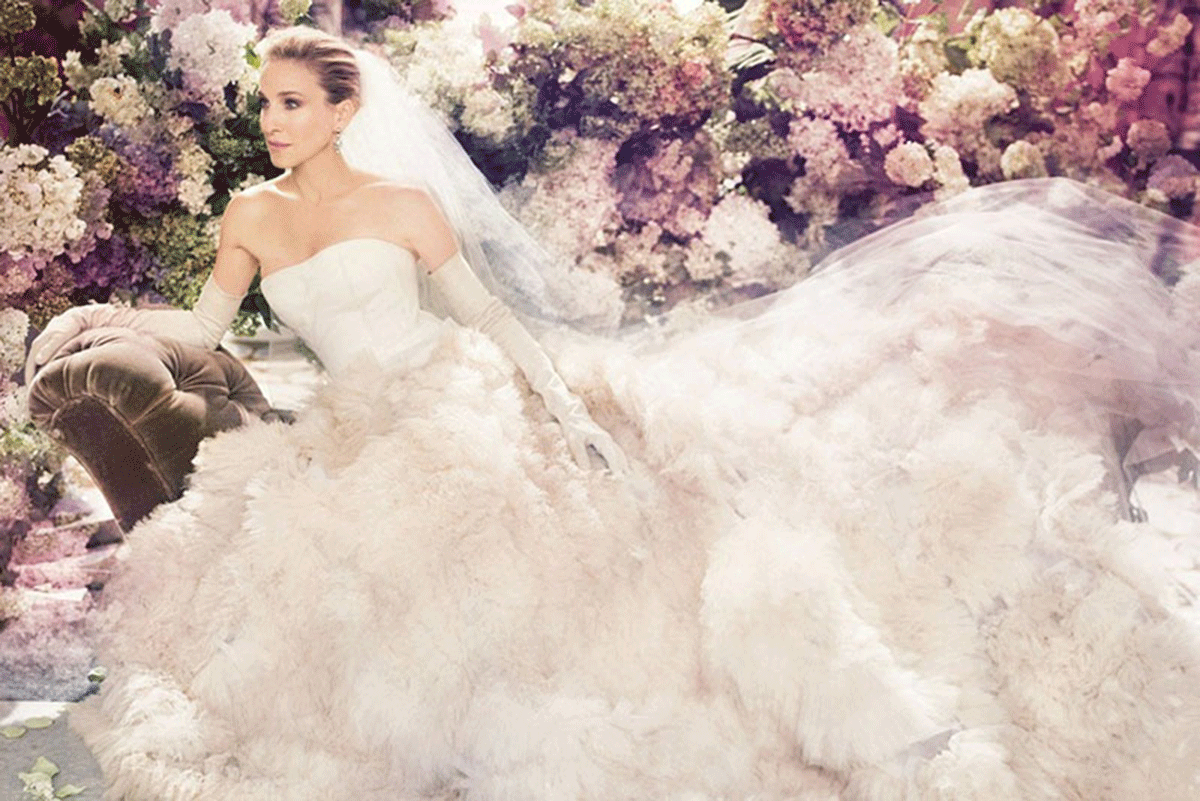 At first, she made bridal gowns from other designers. This eventually led Vera to make and sell her designs. It was a hit. Her store became so popular that it exclusively sold her designs. Seeing that business was good; she expanded to designing bridesmaid dresses and couture evening gowns using her signature sheer fabrics.
Hitting the limelight
Vera's brand spread, and by 1992 and 1994, famous figure-skater Nancy Kerrigan wore her creation to the Winter Olympics. This was followed by Michelle Kwan and Nathan Chen.
After that, celebrities started wearing her designs at highly publicized events. By the late 1990s and 2000s, her designs found their way to television shows like Ugly Betty, Sex and the City, and Buffy the Vampire Slayer. All these culminated in her publishing a book titled Vera Wang on Weddings.
What's ahead
Ms. Wang is very bullish about the 21st century. Starting in 2000, she offered her first ready-to-wear collection showcasing an elegant draping and layering style, combining modern and traditional touches. Then in 2003, she designed the outfit of the Philadelphia Eagles professional football team's cheering squad. Also, she opened her wedding gown boutiques in the U.S. and made them available to high-end retailers worldwide.
On top of these, she also released her first Vera Wang fragrances, china, and her line of stemware (drinking glasses with a stem above its base) for a British company, Wedgwood.
In 2006, she struck a deal with Kohl's to produce an affordable collection of clothes, shoes, jewelry, and handbags under the Simply Vera brand. Then in 2011, Wang partnered with Zales to create the Vera Wang collection of engagement and wedding rings, together with other fashion jewelry featuring diamonds with blue sapphire accents.
The following year, Men's Wear, a clothing company, agreed to carry her tuxedos. And the year after that, she got a lifetime achievement award from the Council of Fashion Designers of America.
Today, Vera Wang is one of the top fashion designers in the U.S.
The Vera Wang Love Collection
The Vera Wang Love Collection is a collection of exclusive bridal and fashion accessories that feature Vera's signature blue sapphire accent as a symbol of everlasting love. Each item in her collection is "stamped" with her design philosophies which she expresses in tiny nuggets of wisdom. One such nugget is, "It is not just about what you design – it's about who you dress."
Vera Wang Love Collections came out in 2011 – an offshoot of her partnership with Zales. Though most of her work is in bridal gowns, her line of engagement rings, wedding bands, and other fashion jewelry items all carry her signature elegant sensibility. Her diamond creations are all inspired by love.
The Vera Wang collection covers the following groups:
Love Bridal – various exclusive designs and styles (see chart) of engagement rings and wedding bands that show her natural talent in bridal design. These are the Vera Wang Love Collection rings.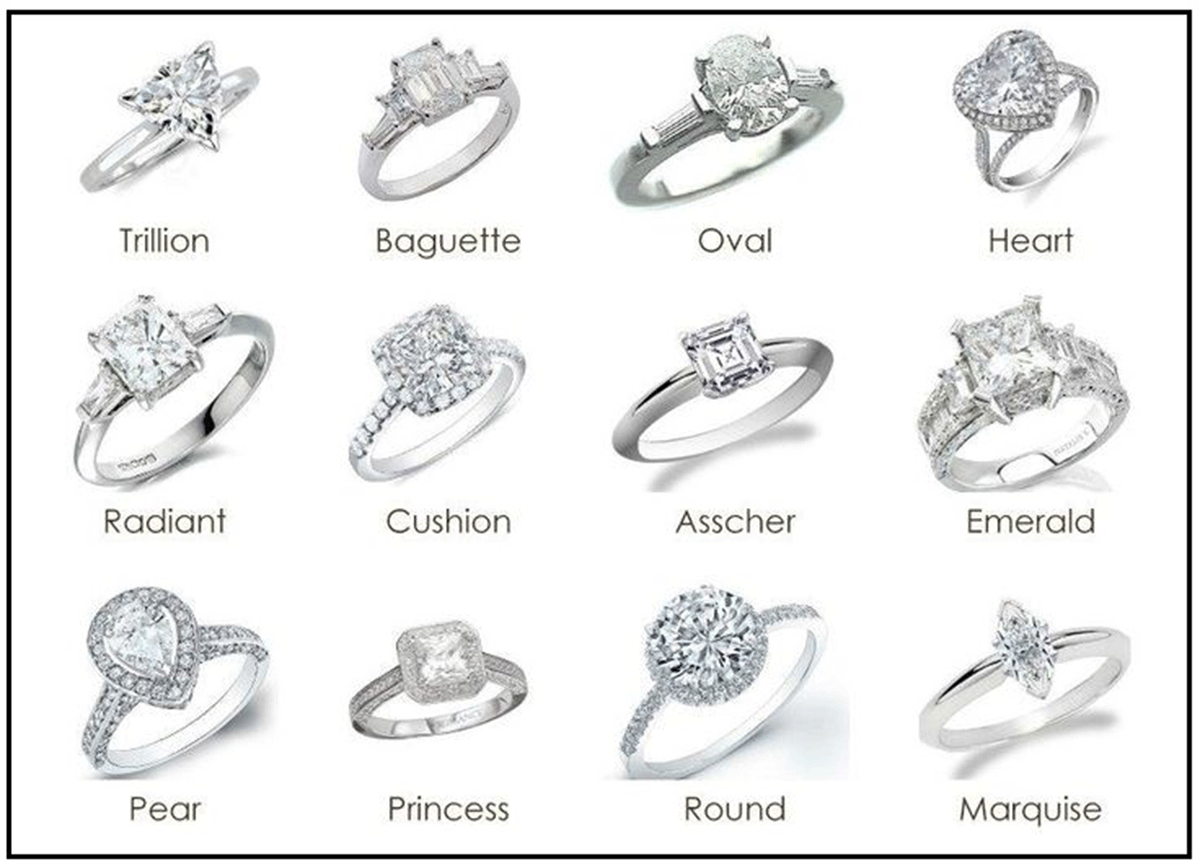 Love Fashion – exclusive pendants, earrings, fashion rings, and bracelets in unprecedented styles.
Love Canadian diamonds – which are designed with certified Canadian center stones.
Wang's lab-created diamonds – bridal designs that feature exclusive 101-facet center stones.
Love gifts – perfect for weddings, birthdays, or any occasion that needs a special gift.
Vera Wang Men's – fashion accessories designed for the modern man, featuring bold and sleek contemporary details.
What the Customers Say
Out of 177 reviews, Vera Wang got 4,72 stars. This means that customers are generally satisfied with their purchases.
Of course, customer feedback, while important for promoting the business, doesn't reflect the nuts and bolts of a product; an "expert" can only do that like the Beyond 4Cs.
Beyond 4Cs is a site that gives real insights into buying diamonds, and these are what it says about the Vera Wang Love collection of engagement rings…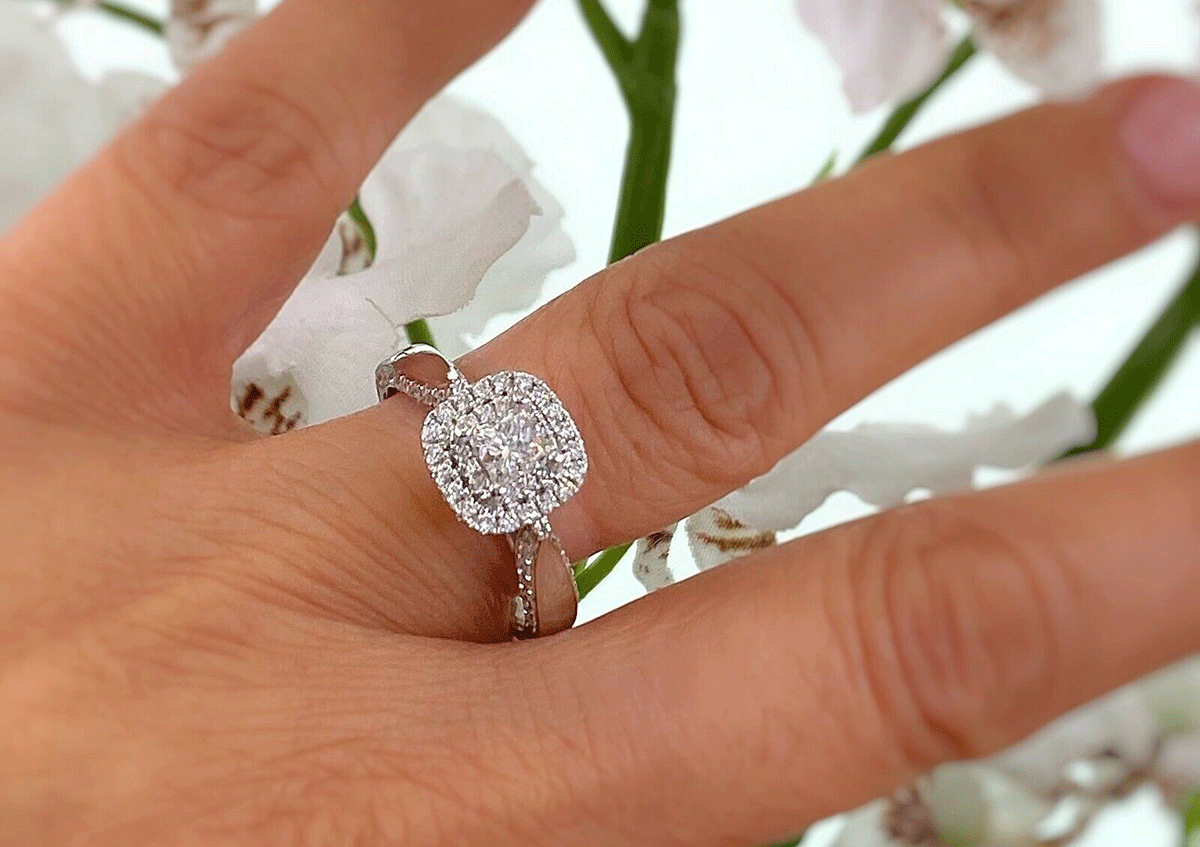 Beyond 4Cs Overall Assessment
Vera Wang is undoubtedly one of the world's most famous and brilliant bridal wear designers. Then in 2011, she branched out into making her fashion jewelry collection called the Vera Wang Love collection, one of which is her Love engagement rings.
Vera Wang's engagement rings are infused with her creative touch. They all have the bling factor painted all over them. They are full of embellishments and melee diamonds (tiny diamonds that weigh less than 0.15 carats).
A distinct feature found in all of Vera Wang's engagement rings is the unique blue sapphire set in the side profile of the head. Vera intentionally put this as part of her designs to symbolize eternal love. It also gives her jewelry items an iconic look.
Ms. Wang's engagement rings offer a bigger sparkle factor by featuring a halo or double-halo around the center stone to make it look larger and shanks line with pave diamonds.
Though she's upfront in saying that her diamonds are SI2-I1 in the clarity scale and H-I near-colourless, Beyond 4Cs, found these to be so vague. Another concern raised is her use of cheaper 14-karat gold as her default metal.
Quality
Beyond 4Cs inspected five samples to give some spread of its findings. The workmanship (polishing, prong placement,s, alignment, shank consistency, etc.) was pretty good and acceptable. They found it surprising that they were pretty well made, and great attention was given to the details in finishing the rings.
The downside was the use of low-quality diamonds. Though this problem is common among prominent jewelers like Cartier and Tiffany, Vera Wang's diamonds are of much lower quality—for various reasons.
First, the carat weight. While the rings were listed as having a 1.5 total carat weight, the center stone was only 0.5 carat. All the rest were distributed on the tiny diamonds found on the ring. The reviewer found this confusing, non-sensical, and even misleading since the rings were labelled "Stone Carat Range." It should have been "Stones Carat Range" to be more realistic.
Then color and clarity were also given a failing mark. While the rings were to have I color and SI2 clarity, respectively, these were not based on GIA's grading standards. They were only shown in a generic-looking document stating that the "diamonds meet the minimum requirement of near colorless and SI2-I1 clarity." This is the certificate issued upon purchase.
You must be wary if a jeweler doesn't issue a GIA/AGS report of a diamond you purchase. This is proof that the item has met the minimum requirement of its specified specifications. This is avoided if you buy from certified jewelers like Zales. It issues the required document even for a Very Wang collection.
Vera Wang Love Collection Prices
Price is a relative entity. An item may seem cheap if you have the money to pay. Otherwise, it will seem expensive.
Vera Wang Love collection covers a wide variety and price range. In other words, you have more choices than you can imagine, from simple solitaire rings to more complex 3-stone settings.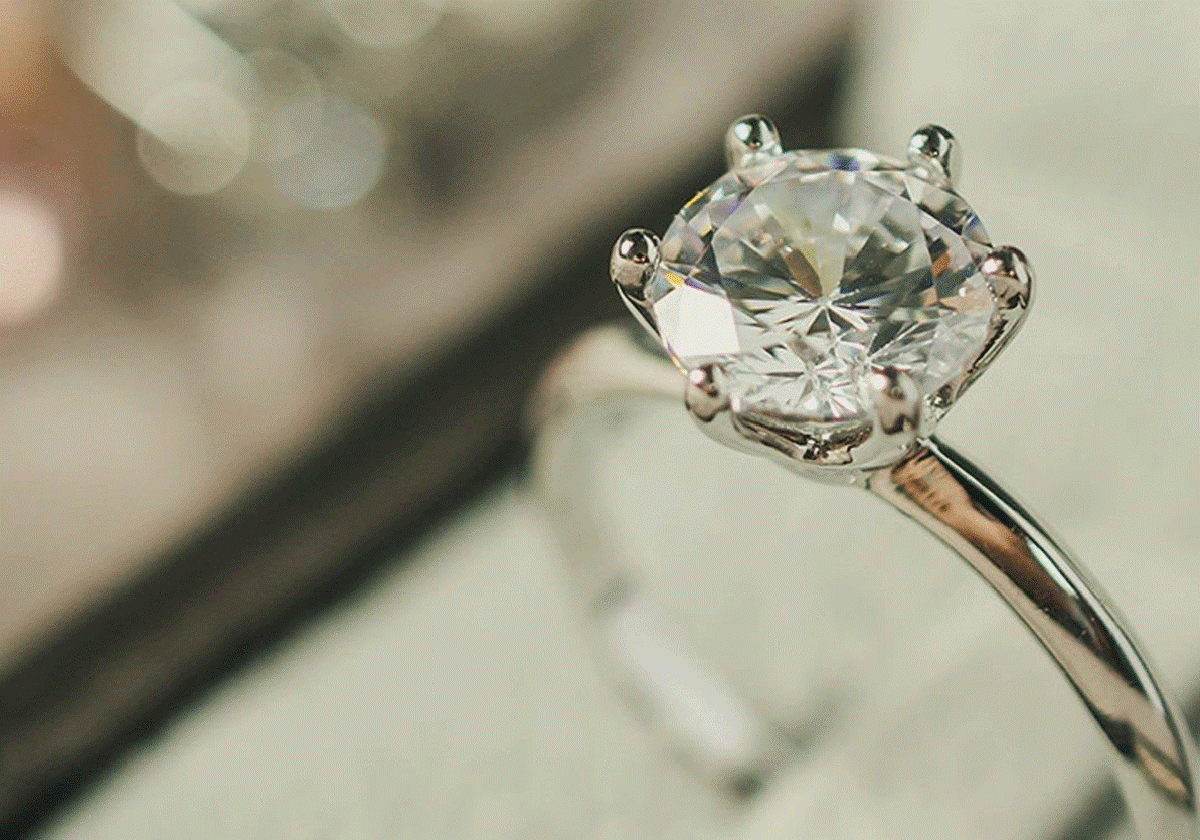 In other words, they cater to a wide of tastes and budgets. You can generally find engagement rings at $1,999 and wedding bands at $649 – depending on the style and design. But how do these compare with other suppliers?
To answer that question, Beyond 4Cs picked out a Blue Nile engagement ring designed by Monique Lhuiller priced at $10,186 – close to 40% higher than a similar Vera Wang Love engagement ring. Not only is it more expensive, but the center stone of the Blue Nile ring has better eye cleanness and light performance.
Other comparisons were made aside from the Blue Nile and Vera Wang Love Collection were always more expensive than other similar-looking rings from other suppliers. However, if compared to Cartier or Tiffany, Vera Wang Love collection engagement rings are about 30% cheaper.
In conclusion, Vera Wang's engagement rings are somewhere in the middle. In the world of designer rings, they aren't so cheap or the most expensive in the market. In other words, it is your choice whether to buy
Are Vera Wang Love Engagement Rings Worth It?
Buying a Vera Wang pre-set diamond engagement ring provides a certain degree of convenience at the price of high uncertainty (quality-wise). Jewelry experts opine that things would have been better if Vera Wang had used diamonds with GIA or AGS certifications.
That is the biggest let-down of Vera Wang engagement rings—the quality of its diamonds. While they may look affordable, you will find that you can have a better deal from other brands upon closer examination.
Vera Wang's designs are good, and the craftsmanship is as good or better than elsewhere, except the diamond center stones.
Vera Wang customized engagement rings
Most of the rings sold on the market are pre-set rings – rings set with pre-selected diamonds.
While this may be convenient, and probably cheaper, you have no choice in the diamond size, cut, clarity, color, and even the setting. If you buy pre-set engagement rings, you give up control of the good things that should go into them. It means you have to accept if the diamond center stone is GIA-certified or not. You have no say over the quality of the diamond.
So what if you can buy an engagement ring of your choice? Will you go for that? Fortunately, Vera Wang can satisfy your dreams.
By having a customized ring, you can have more options than buying it off the rack. You can choose the diamond carat size, clarity, and color. You can choose the type of head, mounting style, and metal. Bear in mind that Vera Wang exclusively uses white gold. With customization, you can have platinum as your metal setting.
It opens options in the smaller details like the metal used for the head and setting separately, such as rose gold for the shank and white gold for the prongs. This combination will make the center stone look "whiter."
With customization, you can try a lot of different combinations to get the kind of engagement ring that emotionally resonates with you.
The Vera Wang Love collection may not be the best in quality and price, but it holds its ground in the niche the brand is known for—exquisitely exclusive designs and affordability.