Nowadays, jewelry is more than just a status symbol. It can also be a fashion differentiator and statement. It's therefore not surprising that others will still want a full array of jewelry pieces available to them.
10 Things That Your Jewelry Box Must Have
To do this, make sure that you keep a good jewelry box on your dresser or closet. But the first thing you need to do is know which pieces will best fit your style, so you can fill your box with only the best bling you want and need. Here, we discuss the 10 10 things that your jewelry box must have.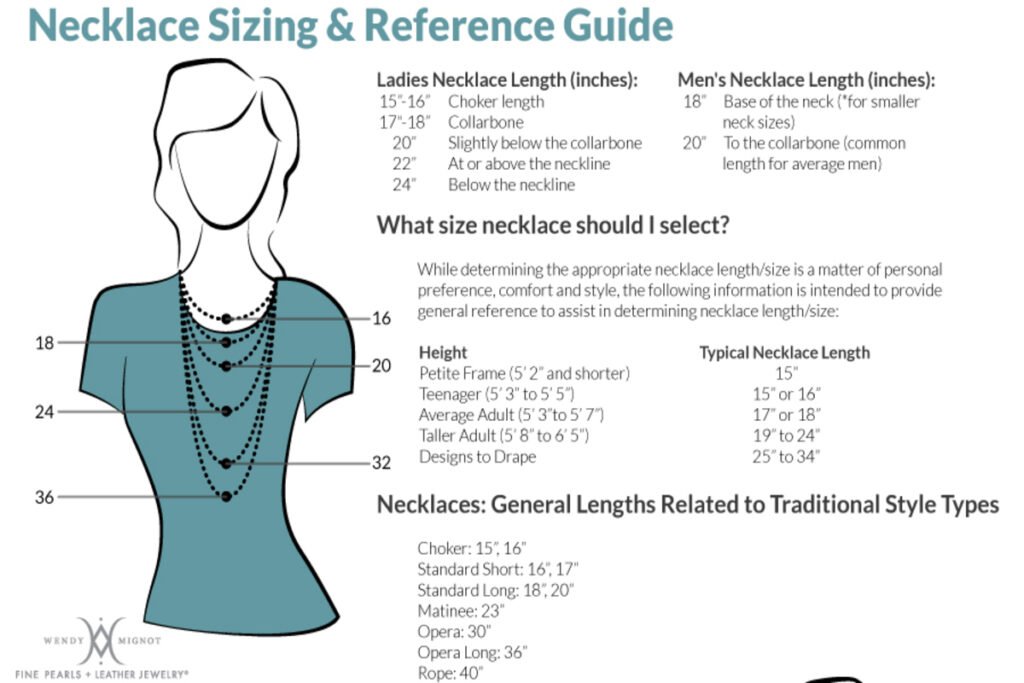 10 Pieces You Need In Your Bling Box
The first question that comes to mind when building your bling box is this: What jewelry should every woman own? There are so many kinds of jewelry available, how do you know which one you need?
Check out some of these pieces, and see which ones best resonate with your personal style. Typically, these are the most basic jewelry pieces that you should have handy to pair with any outfit.
Tennis bracelet
First on our list of the 10 things that your jewelry box must have is the tennis bracelet. Nothing beats a tennis bracelet in terms of being a classic jewelry piece. Its symmetrical appearance and the typical use of lined-up diamonds give it a simple but classic design.
It's a staple for both formal and casual events. If you want minimal embellishments without losing points for impact or appeal, then this should be a go-to piece.
Pearl necklace
Whether it's colored or classic, one thing that should never be missing from your jewelry box is a string of pearls. Some would even go beyond this and have a matching ring or earrings. It's a timeless classic for a reason.
Imagine matching colored pearls with a simple casual outfit or going with mother of pearls to top off a classic black dress. Either look can go two different ways, but the pearl necklace will definitely tie them back to your style.
Chunky necklace
If you want to make a splash with your fashion statement, why not have your own mini collection of chunky necklaces? These are mostly fashion jewelry made of metals, wood, or semi-precious gems.
Go for geometric shapes that come in vivid colors. It's good to also explore styles beyond your comfort zone. Adding these to your collection will let you embellish your style in more ways.
Cocktail or stacking rings
If you want to make a statement but still keep it at a down-low, try going for stacking rings. These can come in different precious stones or colored designs. When stacked on top of one another, they create a pretty accent, especially when they complement your outfit's colors.
Charm bracelet
Just because you are no longer in high school does not mean charm bracelets can't be a thing. Some jewelry owners prefer taking apart older charm bracelets to get the charms that they still love to this day.
Create your own charm bracelet from old ones, or try to find ready-made charm bracelets that reflect your style. What makes charm bracelets even more attractive is that they can carry specific meanings. Some can have charms personalized so they can include specific designs.
If you can do your own charm bracelet, go for something unique and personalized. Put it on a leather band or a metallic chain—these styles still remain supreme.
Hoop earrings
Hoop earrings can transform a plain outfit into a dazzling one. Since hoop earrings come in various sizes, try to have some variety in your jewelry box. You can wear larger hoops for informal events, while more discreet, dainty ones can add a small sparkle to your more formal wear. It's a great and easy way to polish your OOTD with no fuzz.
Bangle
When it comes to bangles, some people believe in going only for precious metal bangles, whereas others want to have those that are made of jade or rose quartz. The beauty of bangles is that they come in a variety of materials and styles. You can choose simple bands for those carved out of precious stones to bring out their unique color. Or you can try intricately embellished ones made of precious metals.
Diamond stud earrings
If you need to add a simple elegance to your look, diamond studs always create a dainty fashion finish.
Best of all, they do not have to be very expensive like clear diamonds. Have a pair of colored diamonds for more festive occasions, while simpler diamond studs can be a good piece of fine jewelry for those night outs for important occasions.
Diamond ring
When it comes to the top and easy choice of must-haves, a diamond can always easily complete the look.
Some may not want to have a diamond ring that looks like an engagement ring. To go around this, try to find a classic design using colored diamonds. This makes it more playful and adds more color to your formal wear. You can also try pairing it with stacking rings, which gives your style a more edgy but still dainty appearance.
Always remember that a diamond ring doesn't require engagements even. If you are more traditional in that you want your first gift to yourself to be a diamond ring, then treat it as a nice first addition to your jewelry box.
Antique pieces
Just because they're called "heirloom antiques" does not mean they have to had beeen passed down from your ancestors. The idea of owning antique jewelry lies in their style.
Many modern jewelry pieces adhere to a more polished and simple look. Antiques, on the other hand, follow the more ornate and intricate designs from previous eras. Some even layer stones and match colored ones with clear diamonds to create jewelry that seems fit for royalty.
These antique pieces add a different style to your everyday wear. If your style is very simple and minimal, a simple drop earring with a vivid garnet stone and surrounding smaller clear diamonds can elevate your style in just one swoop.
Sweet Add-ons You Shouldn't Forget
Usually, the 10 things that your jewelry box must have mentioned above are classic must-haves for any and every occasion. Consider them the pieces that you can always grab and put on at the last minute to complete your outfit.
If you still have extra space in your jewelry box, consider getting some of these additional swag pieces. These add a different highlight to your outfits—and they can change up your classic style to a more funky one.
Personalized jewelry
If you have ever been interested in making your own jewelry and asking, "What supplies do I need to make jewelry?" then having a personalized jewelry piece is a must. Those who can create their own jewelry pieces can set their styles apart, especially if they can create one-of-a-kind statement pieces.
Personalized jewelry can come in many forms and types. You can either opt to create your own or find a bespoke jewelry maker who can create a piece that's exactly your style. These pieces can be your go-to jewelry add-on, especially if they have unique colors, materials, or designs.
Watch
Most women assume that all they need is a formal gold- or silver-plated watch. While this is perfect for formal events, there are also some days when it would be nice to slap a colorful oversized watch on to accessorize a simple white tee and jeans combo.
Make watches your wardrobe's best friend for different occasions. Not only can they be great eye-catching accessories, but they're practical too!
Broach
Of all the jewelry types available, some may assume that a broach is such an old-fashioned piece. Some only see it as being good for formal events, where you can complete a simple dress with a fancy broach.
In reality, you can extend it to your office wear to punch-up an old blazer and skirt combo. You can even add a broach to a simple blazer and shorts outfit to give it a more classic touch. If you create your own jewelry, explore how you can personalize a broach to complement your style.
Bejeweled hairpiece
Hairpieces like clips and combs add elegance to your overall look. Don't fall into the trap of thinking that bejeweled hairpieces are only good for weddings and formal events. A little bejeweled clip can go a long way for your weekend get-up.
Allot a special place for a bejeweled comb in your jewelry box. You can use it to not only give a sparkle to an everyday outfit–you can even transform your hairdo to get a new look.
Anklet
Feeling like taking the beach vibe a notch higher? Include one or two anklets in your collection. Anklets can be simple fashion statements that mimic beach fashion: think patterned weaves of different colors. Or you can go the sophisticated route and opt for ankles made of precious metals, carved intricately and daintily.
How to Choose The Best Jewelry Box
Having the best jewelry pieces that go with your style is just the first step. Next, you need to also find the best jewelry box that can properly keep your simple treasures.
When asking, "What makes a good jewelry box?" always remember that you need to consider both the quality and the practical use for it. Here are a few things to be on the lookout for.
What pieces am I looking to store?
First things first, when asking "what should I look for in a jewelry box?"—it's about how you organize your pieces. You need to know which of the must-haves and add-ons you will put in your jewelry box.
Match the size of your jewelry box with its actual contents. While it's good to have some allowance, especially if you will still be buying more, try to stick to realistic expectations.
Remember to separate precious and fine jewelry from your everyday fashion jewelry. Keep your more valuable pieces in a jewelry box, while some fashion jewelry can be kept hanging on hooks in your closet.
What material is best for my jewelry box?
Jewelry experts suggest finding a jewelry box made of wood. Enamel, metal, and porcelain jewelry boxes may seem very ornate or minimalist depending on your room's design.
However, wood is always a classic option. It can come with an ornate design or it can be very minimalist with smooth edges and a nice varnish finish. Wood has the advantage of preventing moisture buildup, which keeps your jewelry pieces safe from potential discoloration, especially for specific metals.
What should I consider for its interior features?
Linings can make or break a jewelry box. Depending on the material of the jewelry box, make sure there's ample lining to avoid abrasion. Even the slightest friction when putting your jewelry in an unlined jewelry box can affect its appearance. These can cause micro-abrasions and scratches, which can accumulate and make your ring look tarnished and old.
Do I need a lock?
Locks can be a tricky thing because they truly depend on usage. Fine jewelry can be considered as investments, so it's truly hard to just leave them lying around with no proper protection. It pays to be extra protective about your jewelry, but it's also good to be discerning when it comes to its actual practicality and necessity.
What's the best design for my jewelry box?
With the many different designs available for jewelry boxes, it's almost hard to choose just one. Still, you need to first consider where you will place your jewelry box.
Some people like displaying it on the dresser, especially if it has a good design. If you keep it in a safe or hidden away from prying eyes, the design may not truly matter.
One good way to find a compromise is to have a jewelry box that you can display. This will contain the jewelry pieces that you use the most. For pieces that you only use for special occasions, reserve another functional jewelry box with a lock so you can store it away safely.
If you want to know more about how to build your jewelry collection, check out our detailed guide, "How To Build A jewelry Collection: Three Steps to Success."